What makes the spaces live?
Building exteriors, interiors, Indoor & outdoor spaces, Interaction of people or lots of happenings in everyday life occurring at building premises? Actually it's a combination of all the things which specified here, because both the physical as well as emotional comforts are necessary for a good quality of life.

It's a dedication of a designer for making a space live, keeping in mind the needs of its users. It's a strong bond between a Creator & a design which we experience in every little detail of a designed space.
Can we imagine a space which is designed for creating Architects?
It must be a challenge to design a birthplace for designers.

A field of architecture is based on some essential qualities. Most important of those are imagination & creativity. Every day, Students come here with blank sheets in hand and with every new assignment they open up their mind on those sheets with their beautiful works. With each passing day they gain a knowledge of various aspects in architecture and develop their skills to convert their imagination into a reality with the help of drawings & models. While understanding the requirements of this course we can sense the importance of ambience in which the students learn and work for hours every day. They will think about the aesthetics more efficiently, when beautiful things will be surrounded them.
Secondly, the course is full of hardships and requires a lot of perseverance because it's not easy to convert imagination into a reality. There must be a support of moral and inspirational thoughts which keeps you going on until a desired aim is achieved. While facing the challenges in the field, a place where they work, can play a significant role to shape their minds, making them tough in the journey of life.
Today I want to share my experience while walking in the premises of SKLTCOA, our college of architecture. As I specified, every student entering here to join a course of architecture is expected to inculcate some skills & values. Those values which help students to be a person who realizes his/her social responsibilities.
Here, not only faculties, but also the ambience itself teach those values to the students while they are walking, standing or doing their day to day activities in a college curriculum.
Every thoughtful quote send positive vibe to a soul. Each wall painting brings colors of energy and enthusiasm to work in unstoppable manner. I think, students are realizing here – the power of architecture which they are supposed to create in their designs, transforming a society into a more beautiful place to live in.
Here, every day, a student dreams to see his/her face in the 'Legends wall'…& we are fortunate to be here as a team which works for the accomplishment of this dream.                                  
In this premise, I can experience a space which makes us to 'live' 'Architecture'.
Deep gratitude to the creators who have done it.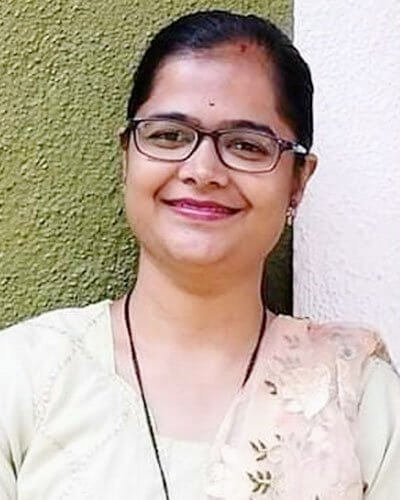 Ar. Pranali Pradeep Ohale
Assistant Professor at Smt. K. L. Tiwari College of Architecture